Products recommended in the post contain affliate links. if you purchase something through our posts, we may receive a commission at no extra charge to you. See our full disclosures here
It's no secret that salmon fishing in Lake Michigan can be quite the challenge. However, with the right tips and tricks, you'll be reeling them in like a pro in no time! In this blog post, we'll share some of our best tips for catching salmon in Lake Michigan. So, whether you're a beginner or an experienced fisherman, read on for some useful advice. Happy fishing!
Types of Salmon to Catch
Chinook Salmon (Kings)
King salmon are the royalty of Lake Michigan and can be seen during summer months testing anglers' resolve with rod-bending action that weighs up to 30 pounds.
Though not as popular or well-known, the Chinook salmon are nevertheless an important part of our environment. These fish generally enter Lake Michigan from May to early June and can be found in large numbers during a special annual run that usually begins between late July through September when it's time for them to head out onto rivers where they were naturally born or released into adulthood at around two years old
This article talks about what you need to know if your looking forward to catching one on vacation!
Lake Michigan's southern region is not only home to an abundance of large, aggressive fish but also contains many contrasting smaller species perfect for those looking to target them from shore. While trolling in the deep waters or casting light tackle on your line nearshore it's easy enough if you're just looking around with curiosity – there are plenty more opportunities out here waiting!
Related Articles: How To Choose Fishing Lures For Chinook Salmon: Must-know Tips For Anglers
Coho Salmon (Silvers)
The fish that anglers go after the most are Chinook salmon, but Coho offers an equally exciting fishing experience. They're smaller and prefer shallower waters than their bigger counterparts; this means you can find them more often around rocks or shallow areas with depths between 15-45 feet (5 – 14 meters). During springtime when they start to migrate up from the deep ocean layers towards fresh water rivers like those found on our west coast–trolling may just be your best bet!
The most popular species for anglers fishing in the Illinois portions of Lake Michigan is Coho. They benefit from a healthy stocking program and can be found abundantly throughout this state's waters, making them an excellent choice as your next catch!
Related Articles: Coho Salmon Lures For More Fish
Pink Salmon/Atlantic Salmon
Pink salmon and Atlantic Salmon are less common than their cousin, the Chinook. Pinkies can be found in Lake Michigan near Illinois' coastline or up North where they've been known to travel as far downriver on occasion!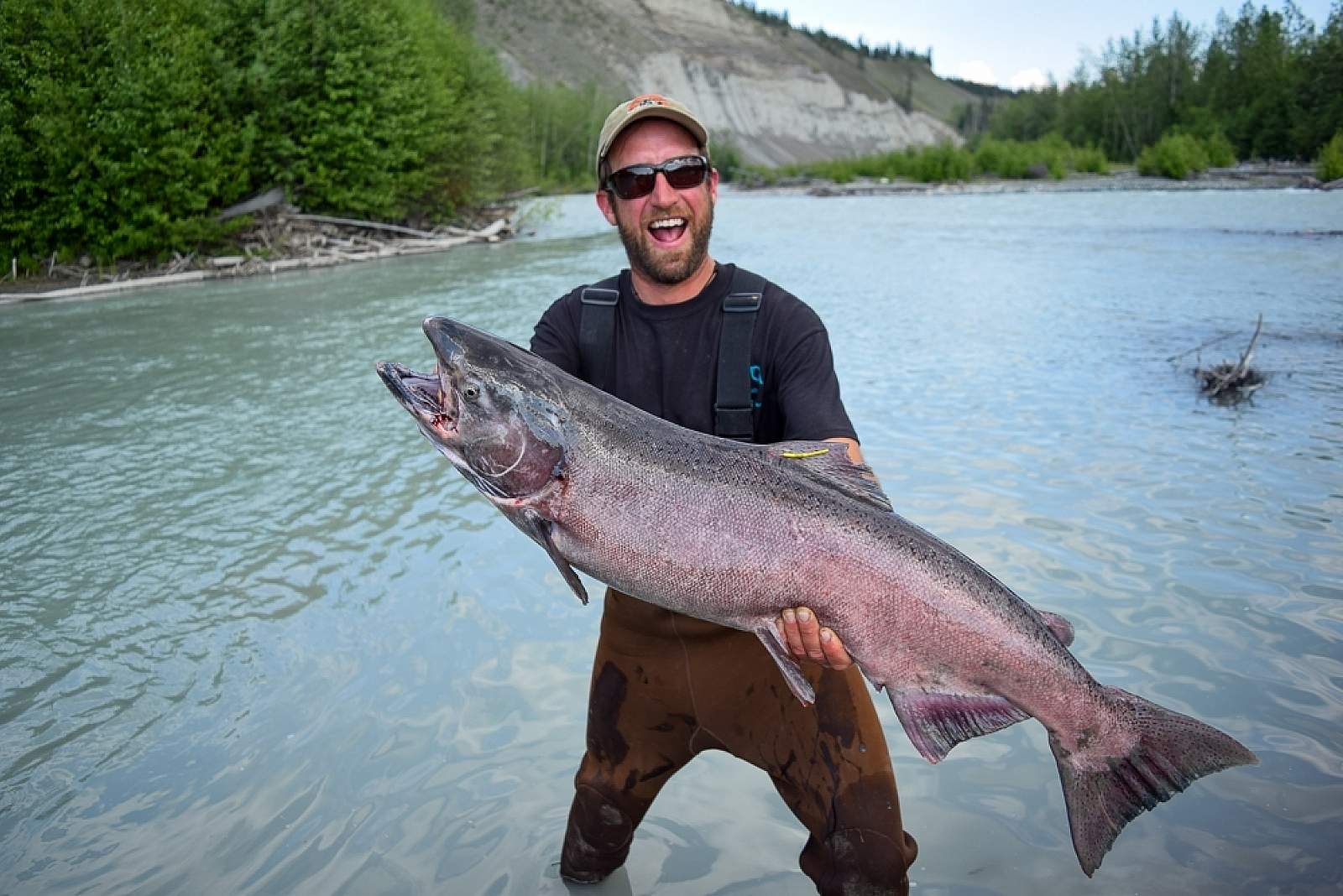 Where To Fish For Salmon in Lake Michigan
When you're looking for the perfect fishing spot, it's important to know that salmon are born in freshwater rivers and streams but then migrate out into saltwater. The time when these fish go back home can vary depending on their species; some may only return during what we call "the run," while others do so at different times throughout All year long!
Michigan has 3,000+ miles of Great Lakes shoreline so choosing where to go on Lake Michigan can be tough. You could narrow the options by deciding what type of fish you want and when they are most productive—for instance, spring is best for coho salmon but sometimes Chinook too because these waters warm first before having more bait opportunities later in summer at Southern Michigan'sports info thing you're looking forward to your next adventure out there!
In the summer months, salmon are sparse throughout Lake Superior. Fishing is slower except for Fairport and Manistique ports which typically have good catches early in the season.
Though it may seem like a fluorescent fish, the coho salmon is one of Michigan's most famous sporting breeds. Anglers will want to head out in August when these September babies start their long journey upriver from wherever they were born or stocked at some point during summer months ago – often times this means heading down south toward warmer water temperatures! A few places worth checking include Whitehall Pentwater Ludington Manistee Frankfort which all have ample opportunities for catching them as well thanks to so much dependable rainfall year after year.
The best time to fish for wild Chinook salmon in Lake Michigan is when they are migrating upriver. The rivers produce these delicious, fatty treats that can be caught with just your hands or an old shoe!
Best time To Fish For Salmon in Lake Michigan
Michigan's coho and Chinook salmon are most often caught in the spring when the water warms up near southern Lake Michigan. The best time to fish for these two species of Pacific trout is from April through June on any flatfish found near shores or just off them – they feed heavily then! September-October also produces tasty results as those fish head back towards our coast after living their lives out at sea; you can try your luck with some during this period if none have been disturbed by humans yet (or gone belly up).
How to Catch Salmon on Lake Michigan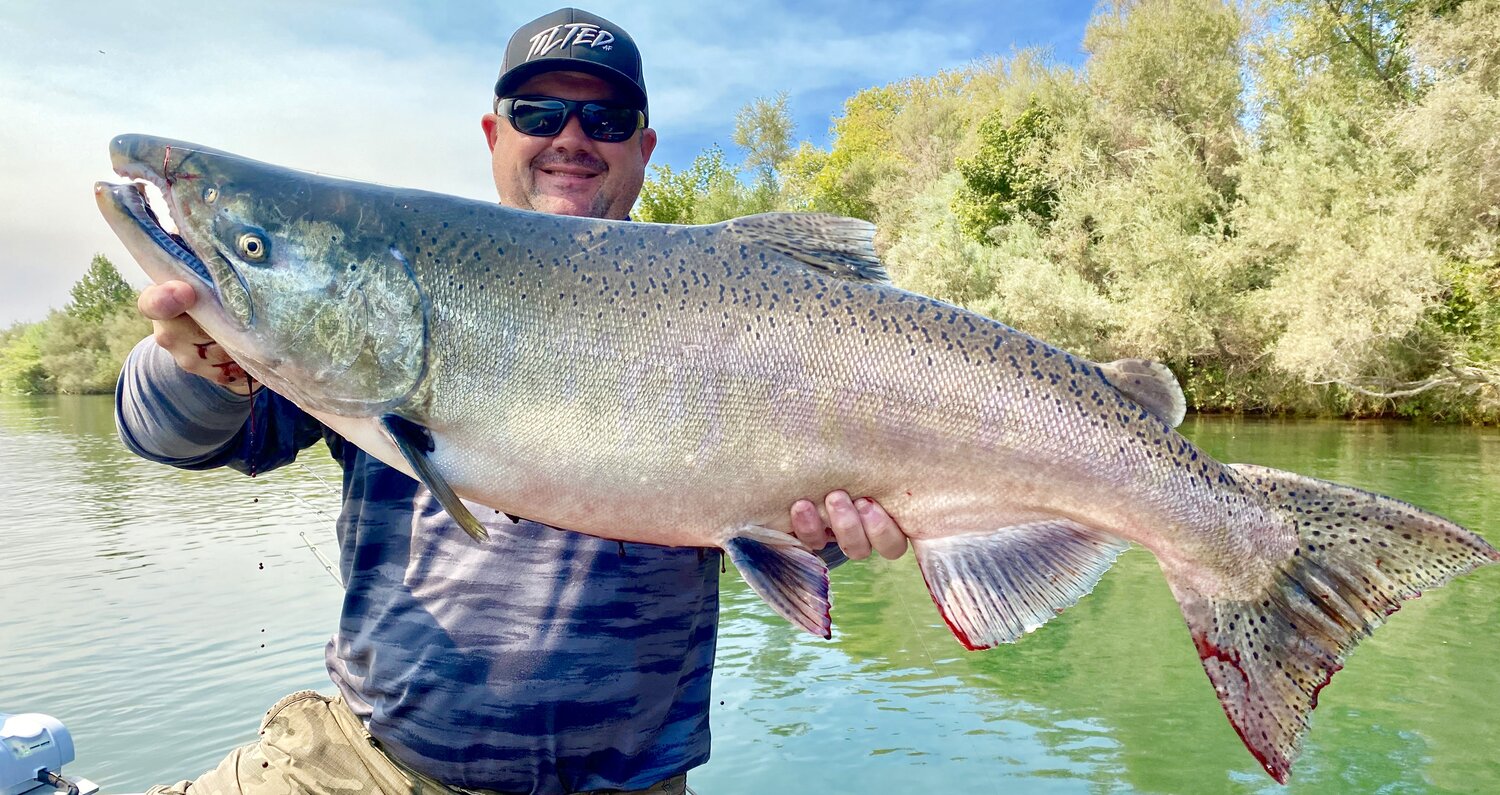 Drift Fishing From Land
When drift fishing, you will need to cast your line upstream and allow it to sit for some time before slowly reeling in. The best way of finding where these fish are located would be by using eggs as bait – their favorite food! Once I have my spot picked out on the river current or pool floor (depending), then all that's left is patiently waiting until one happens upon our hook so we can get them back home safely with us again.
Trolling
In the summer, salmon prefer to hang around in deeper water than during other seasons. They're also more likely to be found cruising just beneath or near your boat's deck because it is cooler there and they want their meat fresh for dinner that night! If you have access at all times- planer boards will come into play too; this type of fishing equipment lets fishermen cover as much distance across any given body of salt water without having to go deep every time we need some new ground covered (which can happen quickly!).
Speed is another factor that you need to consider when fishing. Captain Hensley employs a range of speeds while working in Manistee, Michigan and he uses it as an essential element for attracting salmon. "Speed at your average lure depth can be significantly different than surface-level moves because currents are pushing against the boat with the wind trying unsuccessfully not only push us around but also catch fish's attention too! Slower Speeds – 2 miles per hour or less during springtime months (when most anglers target this species). The sky is the limit when it comes to attractors, and your preference will change from day to day. It's best that you try out bright colors or shiny spoons in order for them to work better with different types of fish on certain days; then adjust accordingly throughout each fishing trip!
Related Articles: Chinook Salmon Fishing Guide For New Angler
Jigging
Jigging for salmon is a popular method that can be used to catch both Chinook and Coho in the waters around Lake Michigan. This technique involves using your rod vertically underneath an artificial fly, enticing them with delicious bait before capturing their powerful blows on yours!
Casting
In the southern part of Lake Michigan, people use casting to catch salmon. Casting involves throwing a lure out into the water and then quickly retrieving it for their fish so they can get away before you reel them in! Both chinook (or hickory) icebox specials as well coho are attracted by these lures because some may resemble tasty insects which hit/ leave quickly when thrown stream–making this method popular among fishermen across all species lines.
Damn Good Tips And Tricks for Catching a Salmon in Lake Michigan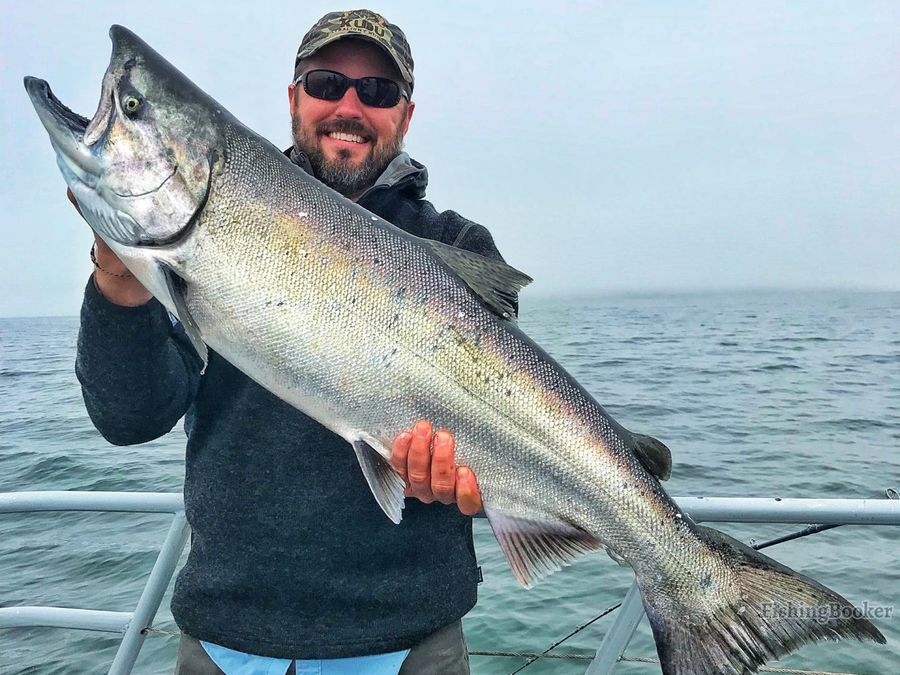 #Damn Good Tip 1: Make sure your hooks are sharp
You will have a better chance of catching salmon if your hook is sharp enough. The thick jaw on this fish makes it difficult to set the hook, so you need razor silvers instead!
#Damn Good Tip 2: Fish when it's overcast
On days that are overcast, salmon prefer lower lighting conditions. On these types of days, it's best to go fishing at dawn or dusk when they provide optimal light for fish activity and your chances will be better too! If you can't help but get out on a sunny day then make sure not only do I have my rod with me – there's also plenty else like snacks in case someone gets hungry while waiting around all morning long (and who knows what might happen).
#Damn Good Tip 3: Use the best bait
In order to best capture the attention of fish, it's important that you use live bait such as roe (eggs). Other options include "cut bait" which is a strip or piece of fresh meat colored with blood and hooked on either side so when pulled through water creates movement. Some fishermen prefer using flash traps while others opt for lures like spoons- all designed to look alike and act similarly too!
#Damn Good Tip 4: When on a river use the Drift Fishing method
Casting your bait upstream and letting it float down over an area where you believe the salmon are is one way to get them on board with what's happening.
Related Articles: Best Fishing Reel For Chinook Salmon ( Product Review 2022)
#Damn Good Tip 5: Use a different method on open water
Like many fish, salmon will move into the incoming tide and have a better chance of seeing your bait if you wait with them. If we go against their flow they can easily avoid us in this situation because it's hard for them to maintain balance as well when there is fluctuating water pressure from wave changes every few seconds or so!
#Damn Good Tip 6: Follow the laws
Fishing is a great way to get out on the water and enjoy some time with friends or family. But it's also important that you're prepared for any weather changes, so make sure your coat has reflective material in order! You don't want anything bad to happen when all these preparation steps have been taken- after all we want our readers safe too.
#Damn Good Tip 7: Use flashy bait
In order to catch more salmon, you should use bait with some type of flashy element. Salmon prefer low lighting conditions and will be attracted by anything that shines or reflects off these deep waters so have your fishing equipment ready when out on the water!
#Damn Good Tip 8: Use a red line
What is the color of the fish? Is it red? Yes, this is true but why do you think so? In as little as 15 feet or deeper water can go up in some species' range sight will be lost and they'll stop seeing your bait before taking a bite after initial tasting with their teeth which makes them easier targets for larger predators like sharks! So keep checking back on that sockeye while we figure out how to get these beauties closer without scaring off all potential customers…
#Damn Good Tip 9: Pay attention to timing
For success, be aware that peak fishing times are one hour before or after high tide.
#Damn Good Tip 10: Pick the right location
The best way to find fish is by using a river or lake map. If you don't know when the right time for fishing will be, then it's important that your location has been picked considering how many people are going out there as well!
Related Articles: How To Choose Chinook Salmon Fishing Rod For New Angler
FAQ
What is the best bait for salmon?
The choice of bait for a fishing trip can make all the difference. Some anglers use salmon eggs, while others prefer sand shrimp, and still more go with both at once!
What is the best time of day to fish Lake Michigan?
The best time to go fishing on Lake Michigan is in the morning or midday. This will give you more opportunities for a successful catch with salmon, which tend not to be as deep during these months of spring due to their feeding habits changing from when they were last fall/winter. You can charter a boat and use trolling equipment while out there – it's one way that fishermen have been able to get into productive territory!
What color lure is best for salmon?
Use a lure that has sight, sound, and smell. You can use any color as long it's green! The colors of the deepest water are greens (for visibility), blues, or blacks – but not many people know what they really look like because these depths don't have much sunlight so we usually see only shades from light grey to dark brown for Days at Sea.
What size hook is best for salmon?
The wide gap and heavy gauge wire of a size 6 or 8 Raven Specimen Hook make it the perfect hook for float fishing. I use these in almost all conditions with salmon, from lakes to rivers – they never disappoint!
Conclusion
If you're looking to reel in a salmon, these tips and tricks will help you do just that. Get out there and start fishing!