Products recommended in the post contain affliate links. if you purchase something through our posts, we may receive a commission at no extra charge to you. See our full disclosures here
Are you looking to find the best large fishing boat for your outdoor adventure? The key to making the perfect catch is having a high-quality and well-built vessel. That's why we have put together this list of the top 10 most popular large fishing boats for anglers. From deep sea vessels to onshore lake models, you'll find all that you need to reel in success with ease. Discover our selection of some of the best boats available that offer comfort, safety and convenience as well as an unbeatable fishing experience.
Choosing the best fishing boat for you depends on the following
Your budget: Obvious budget plays a huge role. A $10,000 vs. $500K budget makes big a difference as to your options. See my boat costs article.

Where you'll use it: River, lake or ocean. Protected waters or open ocean?

Where you'll store it: Will you be towing and launching it for each outing or store it at a marina? If towing and launching, you're restricted to a certain size.

How long you'll use it per outing: If you're planning multi-day outings, you'll need a fishing boat with sleeping quarters.
Fishing can be a costly endeavor, and if you're serious about fishing, it's important to consider all the options when buying your first boat. While any vessel that floats will do for some basic angling fun, boats designed specifically with fishing in mind offer extra features helpful for novice fishermen searching lakes to experienced seafarers exploring oceans. With many factors like hull type and material type also playing into the decision-making process regarding size should generally remain top priority since most buyers have at least an idea of how they want their craft to measure up on the water.
We classify by boat size as follows:
Fishing vessels of all sizes make a splash on the open seas, but for anglers looking to go big, large fishing boats provide an extra dose of adventure. Boats with hulls longer than 28 feet offer expansive storage and unmatched power that can take you far offshore in pursuit of your next catch.
Related Articles: Top 5 Items Must-Have Boat Safety Equipment for Your Boat
1. Flybridge sportfishing boat
These boats can range anywhere from 28 to 40 feet long, and they are the perfect vessels for deep-sea fishing. They have large cabins and plenty of storage space so that you can bring all your tackle and bait with you on your adventure. The flybridge offers great visibility and comfortable seating as well as an array of navigation equipment.
2. Walkaround sportfishing boat
This type of boat is ideal for anglers who want a vessel that's easy to maneuver while they fish. With walkarounds, the deck wraps around the cabin, making it easier to access areas in front of or behind the console. Additionally, these boats come in sizes ranging from 19 to 40 feet.
Related Articles: How to Protect Boat Trailer from Salt Water
3. Center Console fishing boat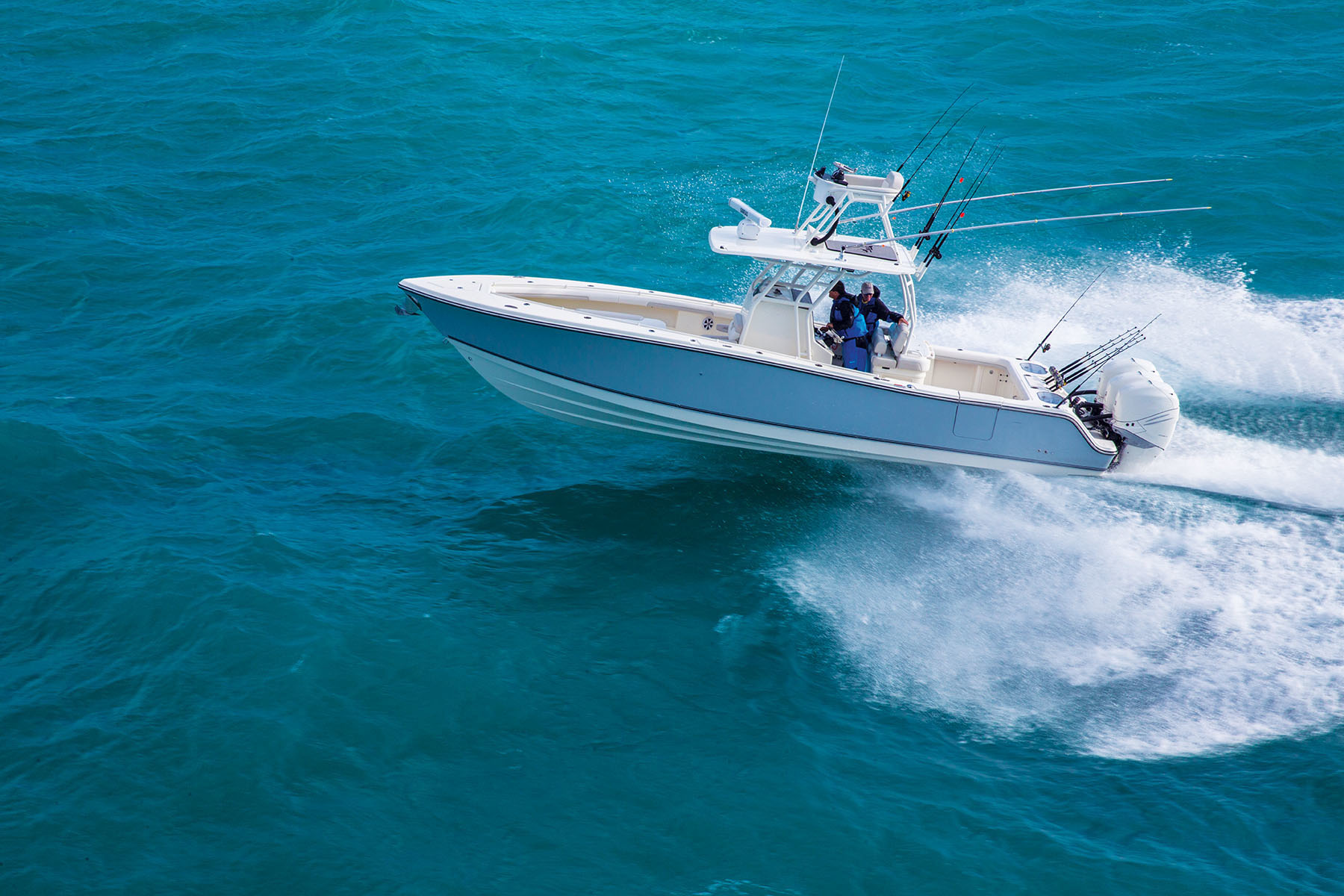 Center consoles are designed to offer plenty of space for fishing gear and tackle, as well as an open platform that makes it easier to move around the boat. These boats usually come in sizes between 19 and 32 feet and can be powered by outboard motors or even sterndrives.
4. Pilothouse sportfishing boat
These large vessels boast a pilot house with two levels – one for navigation, steering, and other controls, and one for sleeping quarters. This type of vessel is best suited for anglers who want the option to stay overnight on their fishing trips, as it offers comfortable sleeping arrangements and plenty of storage space. Sizes range from 28 to 64 feet long.
Related Articles: 14 Boating Safety Tips for Hunters and Anglers
5. Pontoon Fishing Boat
If you're in the market for a fishing boat that is easy to maneuver and provides a smooth ride, look no further than pontoon boats. These vessels have an aluminum deck with multiple seating areas and lots of storage space. Pontoon fishing boats can range from 14 to 27 feet long.
6. Cuddy Cabin Fishing Boat
Cuddy cabin boats combine the convenience of a center console and the comfort of a larger vessel. With this type of vessel, you get more protection from the elements as well as more room for gear, making them great multi-purpose boats that are perfect for both fishing and cruising with family and friends. Sizes range from 20 to 40 feet long.
Related Articles: How To Prevent Seasickness While Fishing Boat
7. Bowrider Fishing Boat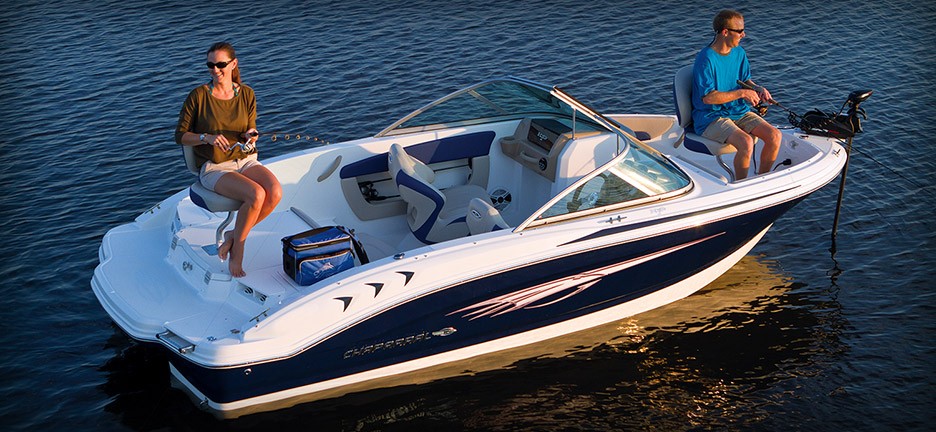 Bowriders offer plenty of seating in the bow and cockpit areas, so they are great for fishing with a group of people. These boats are perfect if you're looking to entertain while you fish as they typically have larger decks and plenty of amenities. Bowrider fishing boats usually range from 17 to 30 feet in length.
8. Catamaran Fishing Boat
Catamarans are becoming increasingly popular among anglers who want more maneuverability and greater stability when out on the water. They tend to be wider than traditional monohulls, which gives them more space for casting and stowing gear, as well as increased fuel efficiency. Catamaran fishing boats come in sizes between 24 and 50 feet long.
9. Trawler Fishing Boat
Trawlers can range from 28 to 80 feet and are designed for extended stays on the water. They usually have large cabins, plenty of storage space, and more fuel efficiency than many other fishing boats. Trawlers can be powered by either outboard or inboard motors, making them great for those who want to traverse longer distances without having to refuel constantly.
Related Articles: How To Choose Pond Boats For Fishers (Beginner's Guide)
10. Deck Boat Fishing Boat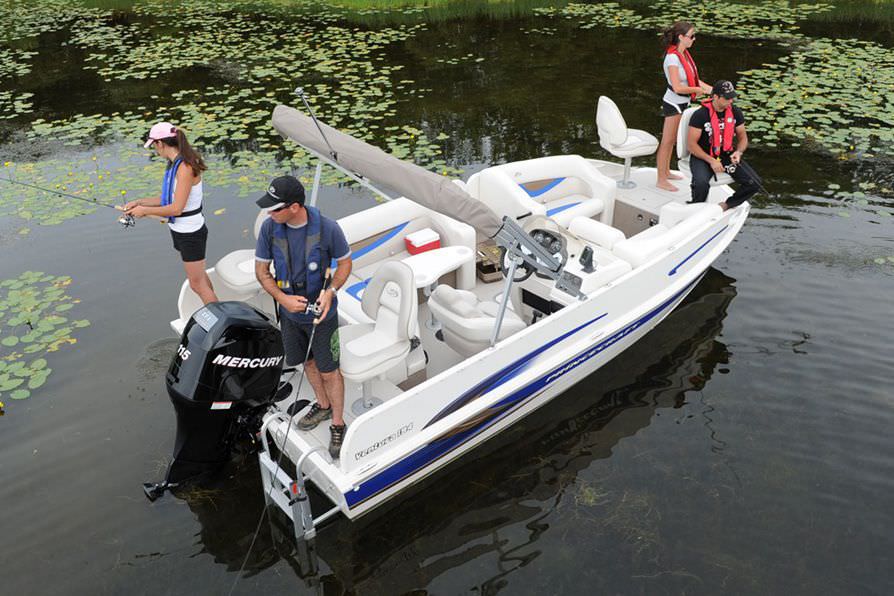 Deck boats provide a great combination of stability, convenience, and comfort in one package. These vessels offer plenty of seating with their wide beam design as well as enough storage and amenities to make your fishing trips enjoyable. Deck boat fishing boats range from 16 to 27 feet long.
Conclusion
If you're in the market for a large fishing boat, this list is a great place to start your research. You'll find boats of all different shapes, sizes, and price points so that you can find the perfect match for your needs. No matter what type of angler you are or what kind of fish you're after, there's sure to be a boat on this list that's perfect for you. So get out there and start exploring the world of big-time fishing!