Products recommended in the post contain affliate links. if you purchase something through our posts, we may receive a commission at no extra charge to you. See our full disclosures here
If you're looking for a reliable and sturdy mid-sized fishing boat to make the most of your time on the water, then look no further! In this blog post, we will take an in-depth look at the top 10 most popular vessels that anglers can choose from. Whether you're going out with a partner or enjoying some solo day trips, each of these boats offers different features that are sure to fit your lifestyle needs. From ride quality to storage space and performance power – get ready to find the perfect vessel for all your aquatic adventures!
Choosing the best fishing boat for you depends on the following
Your budget: Obvious budget plays a huge role. A $10,000 vs. $500K budget makes big a difference as to your options. See my boat costs article.

Where you'll use it: River, lake or ocean. Protected waters or open ocean?

Where you'll store it: Will you be towing and launching it for each outing or store it at a marina? If towing and launching, you're restricted to a certain size.

How long you'll use it per outing: If you're planning multi-day outings, you'll need a fishing boat with sleeping quarters.
Fishing can be a costly endeavor, and if you're serious about fishing, it's important to consider all the options when buying your first boat. While any vessel that floats will do for some basic angling fun, boats designed specifically with fishing in mind offer extra features helpful for novice fishermen searching lakes to experienced seafarers exploring oceans. With many factors like hull type and material type also playing into the decision-making process regarding size should generally remain top priority since most buyers have at least an idea of how they want their craft to measure up on the water.
We classify by boat size as follows:
Small fishing boats: Up to 20′. Most are 12′ to 16′. No cabin or pilothouse. Some skiffs and Jon boats exceed 16′ yet those would be small fishing boats.

Mid-sized fishing boats: 16′ to 28′ in length.

Large fishing boats: Longer than 28′
Mid-size fishing boats span between 16′ and 28′, providing the perfect balance of tow ability without sacrificing size. Boats larger than this can still be safely towed, though you may want to think twice before tackling a 32′ model!
Related Articles: Surf Fishing Tips For Catching Red Drum
1. Bay boat
Popularly used for inshore fishing, bay boats are designed with a center console and provide excellent ride quality. Many people prefer these models since they come equipped with features such as live wells, versatile casting decks, and plenty of storage space.
2. Center Console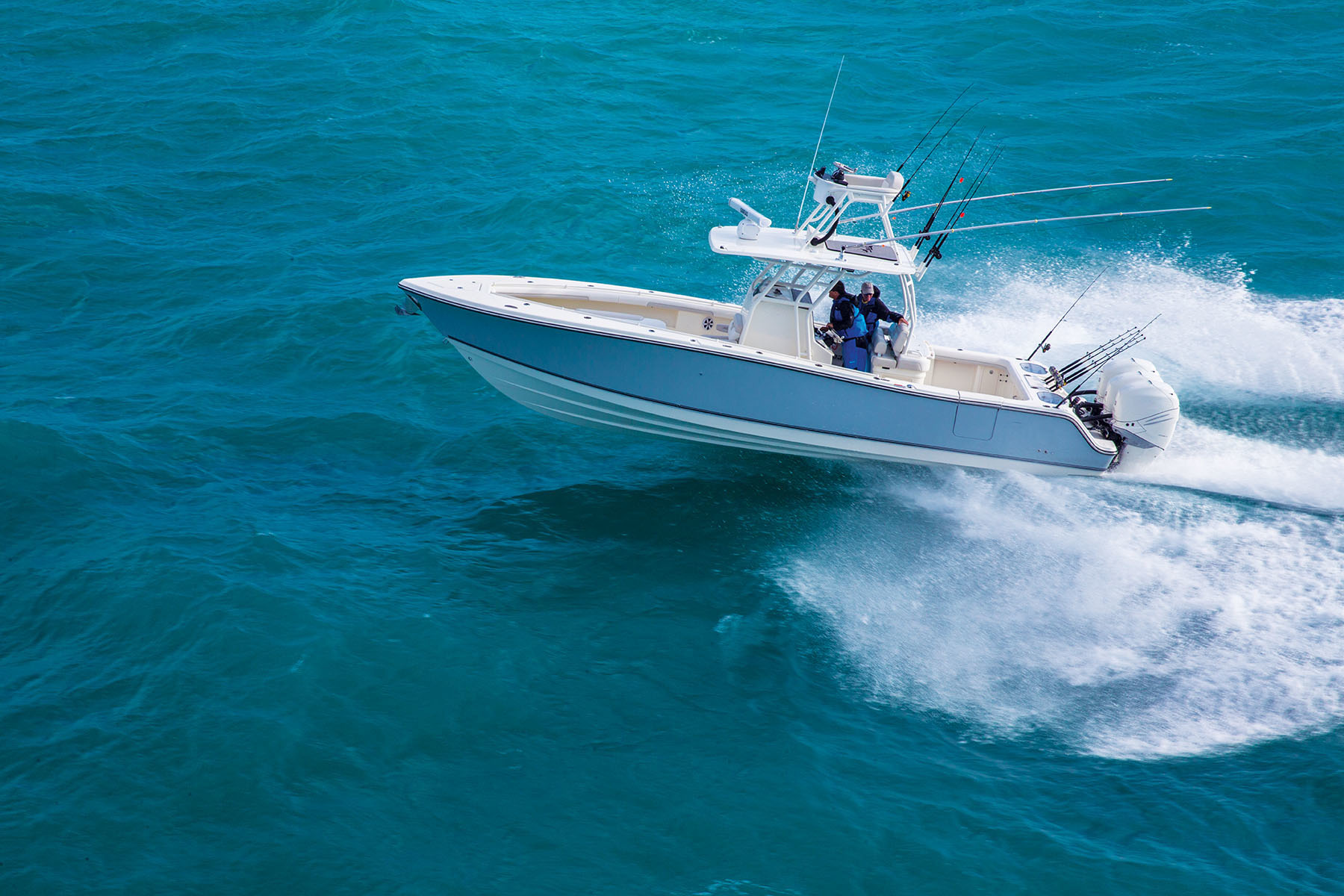 These open-style vessels are great for anglers who want the convenience of a wide deck area and easy access to the water. The lack of walls or cabins also makes them much easier to clean after each use.
Related Articles: Top 5 Items Must-Have Boat Safety Equipment for Your Boat
3. Flats Boats
Flatboats are perfect if you're looking to fish in shallow waters as they feature a "sunken" hull design which reduces draft while providing stability in shallow areas. They often have higher sides.
4. Walkarounds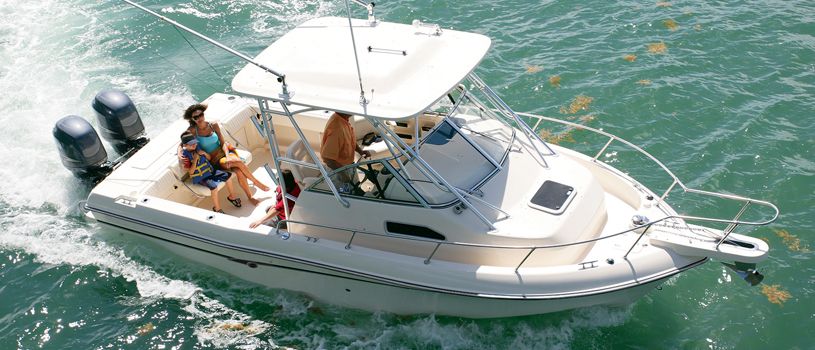 These boats are designed with the fishing enthusiast in mind, offering plenty of space to move around on deck and a secure cabin for storage and shelter from the elements.
Related Articles: How to Protect Boat Trailer from Salt Water
5. Dual Console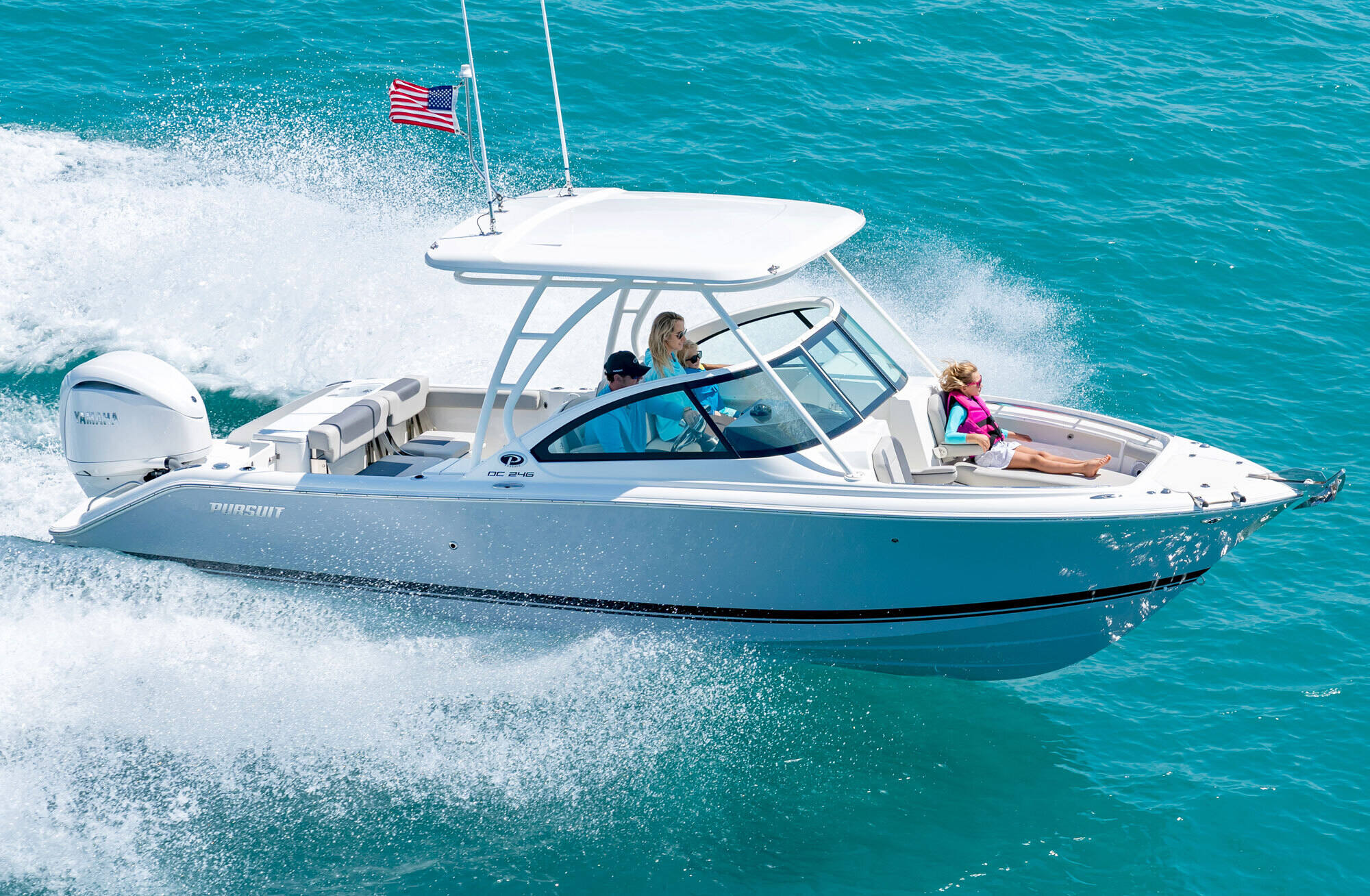 A great all-rounder option for both fishing and recreational activities, these vessels feature two consoles at either end providing balance, as well as separate seating areas for passengers.
6. Catamaran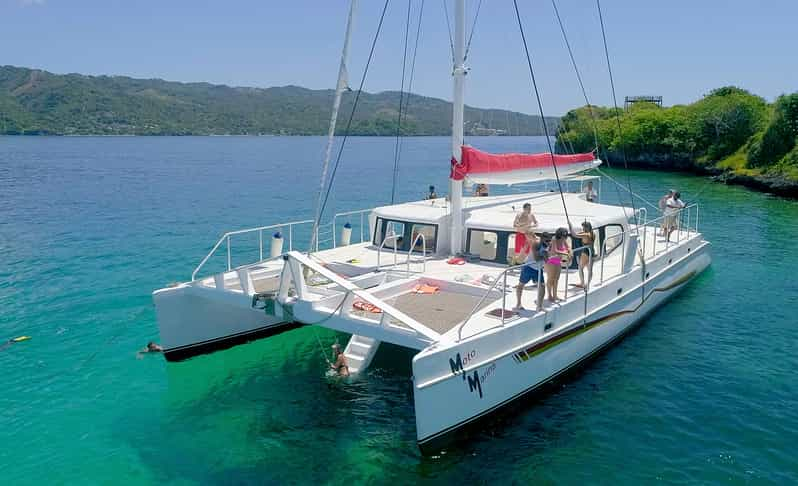 Catamarans offer stability due to their wide hulls, allowing for a smooth ride even in choppy waters. They also provide ample room for any equipment you may need while out on the water and are often lighter than other mid-sized boat types.
Related Articles: 14 Boating Safety Tips for Hunters and Anglers
7. Pilothouse
Our fishing boat boasts a unique feature: the luxury of an enclosed pilothouse. It provides sheltered, comfortable seating for up to six passengers while they brave windy waters and inclement weather.
However, this amenity isn't without its cons; hot temperatures can build in the cabin unless air conditioning is installed and less room remains on board due to space restrictions from the cabin itself. Additionally, certain areas could be obscured with blind spots that impede sight lines – regardless it offers protection no matter how turbulent conditions become out at sea!
Pilothouse boats provide a unique blend of luxury and stability, making them the perfect choice for taking on tough maritime environments. The most common materials used to build these vessels are aluminum up until mid-20 foot lengths when they transition into wood/resin combinations – typically complete with an efficient V or deep-V hull design. To power your cruising adventures you'll find outboard motors on smaller models through inboards & engine rooms equipped with larger ones ranging from 16′ to 118′. Prices vary between $10,500 (used) and 8.7 million dollars depending upon size class – new versions starting around 13k!
Related Articles: How To Choose Pond Boats For Fishers (Beginner's Guide)
8. Pontoon Boats
Pontoon boats have become increasingly popular over recent years due to their versatile nature; they can be used for both fishing and recreational activities. These vessels provide extra stability in the water with their wide pontoons and come in multiple sizes depending on how many people you want to bring along.
9. Walkabouts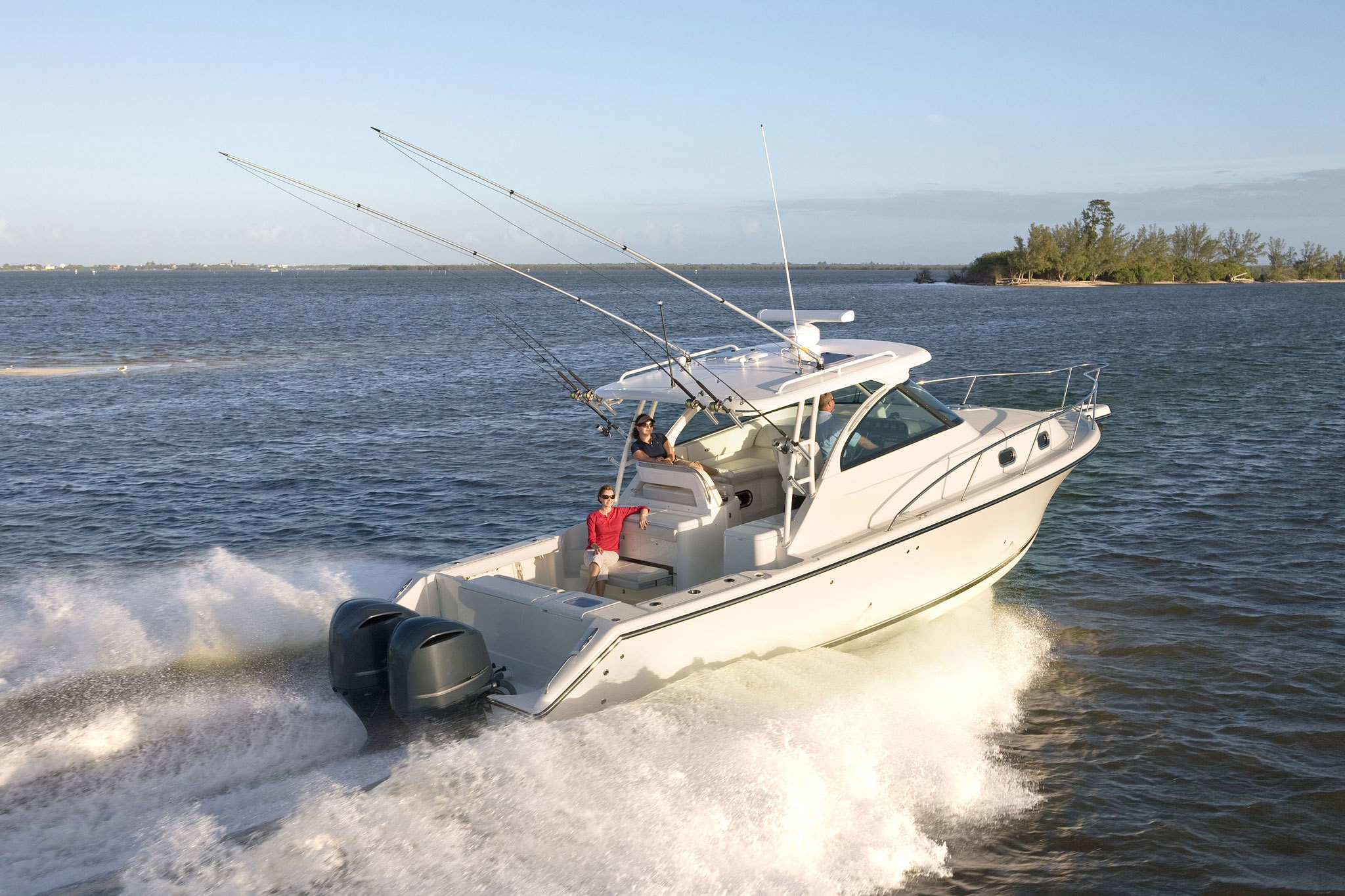 Walkabout boats are a great option for anglers who need plenty of storage space for all their gear. They often include cabins or enclosed areas for shelter and can also feature fishing-specific features like ample live wells, trolling motors, and rod holders.
Related Articles: 5 Best Chair for Ice Fishing In 2023
10. Cuddy Cabins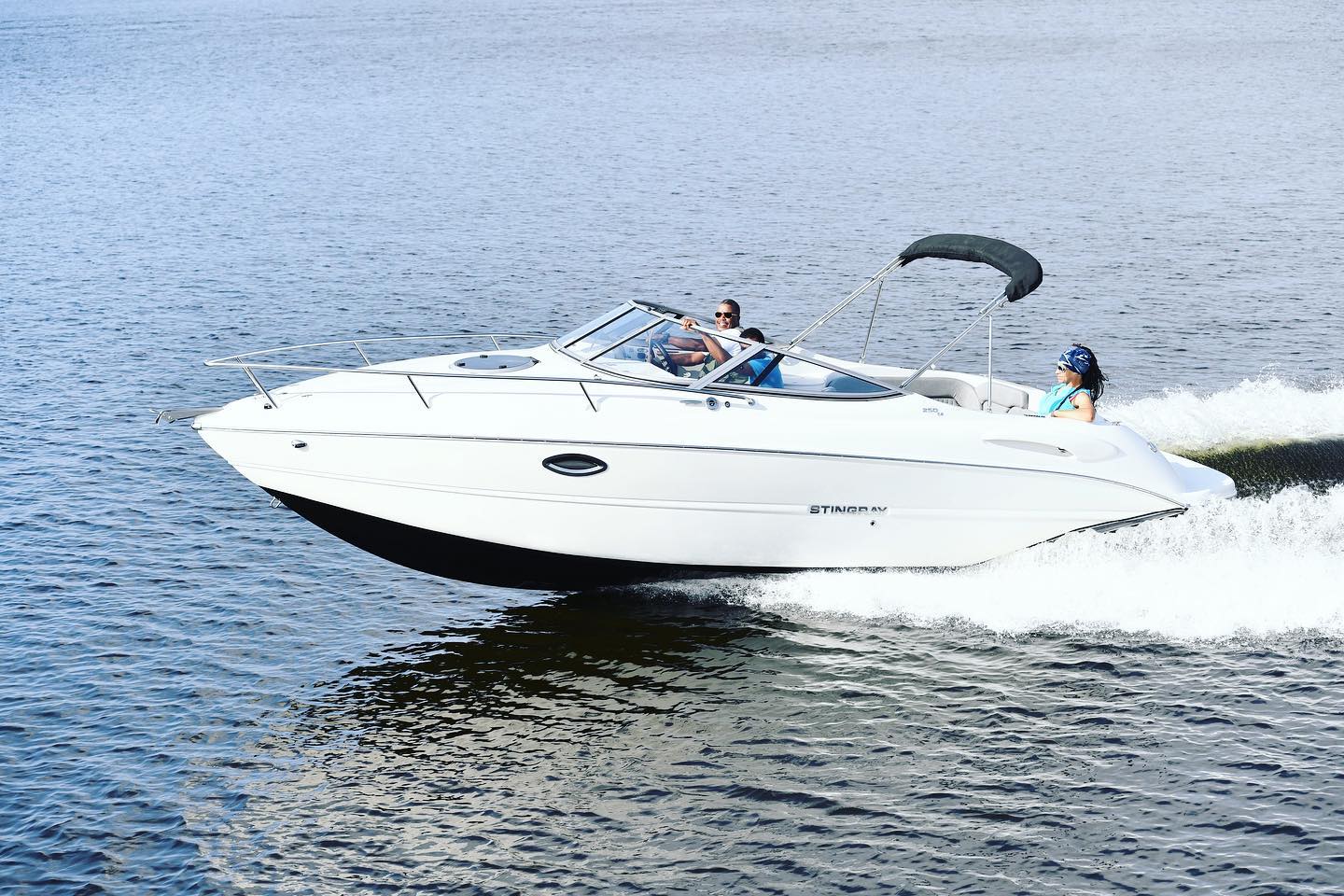 Cuddy cabins are great if you're looking to stay on the water overnight or just need some extra sheltered space onboard. These vessels offer plenty of seating room as well as a small cabin in the bow which can provide storage space and protection from the elements.
Conclusion
No matter what your budget is, there's a mid-sized fishing boat out there that's perfect for you. Do some research and find the one that has all the features you need to make your time on the water as enjoyable as possible. And if you need help making a decision, our team of experts is always here to lend a hand. Give us a call or stop by our store today!